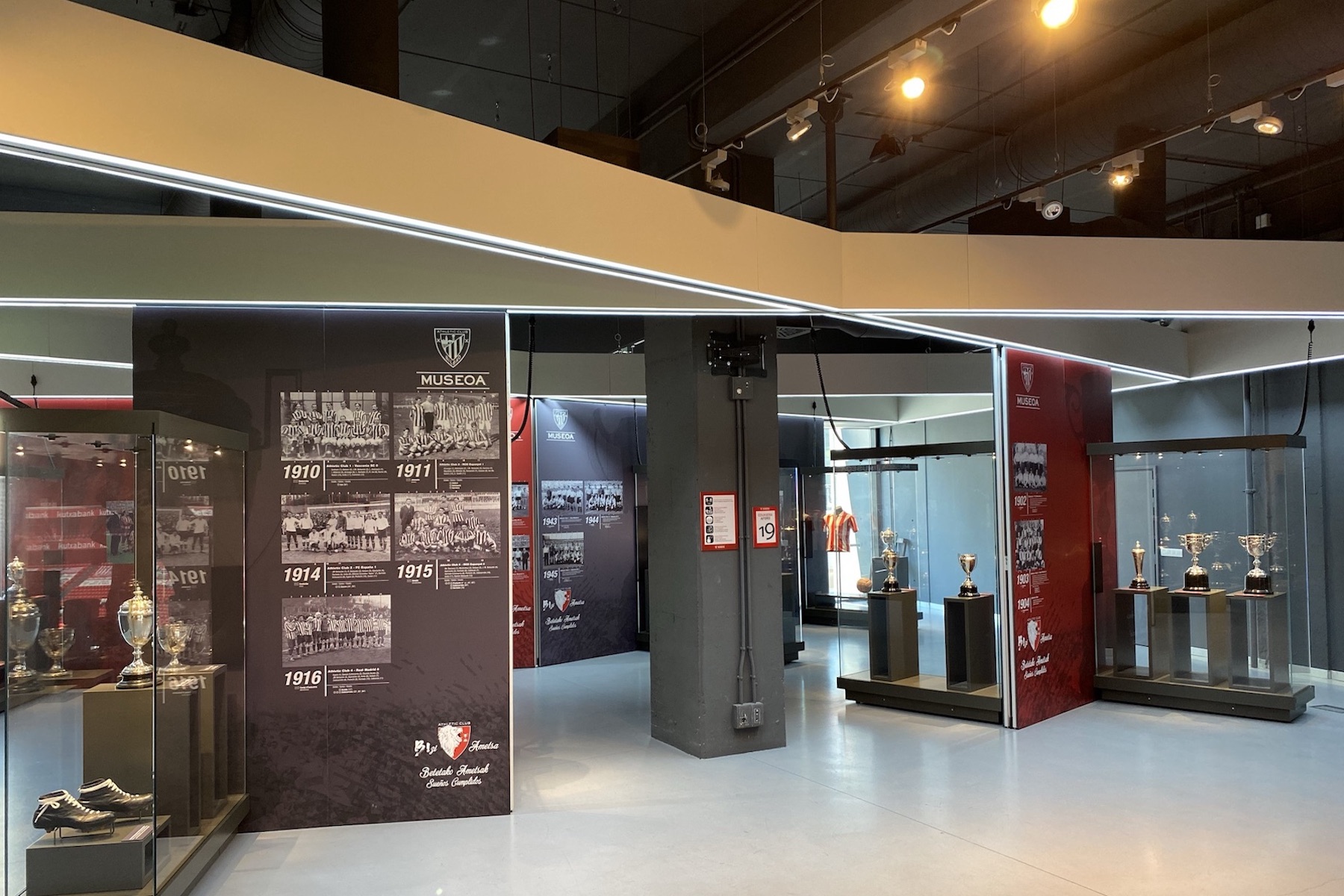 MULTIPURPOSE ROOM ATHLETIC CLUB SAN MAMES MUSEUM
Design and drafting of the Execution Project, license management and Construction Management, for the fitting out of the multipurpose room at the Athletic Club Museum in the San Mames stadium in Bilbao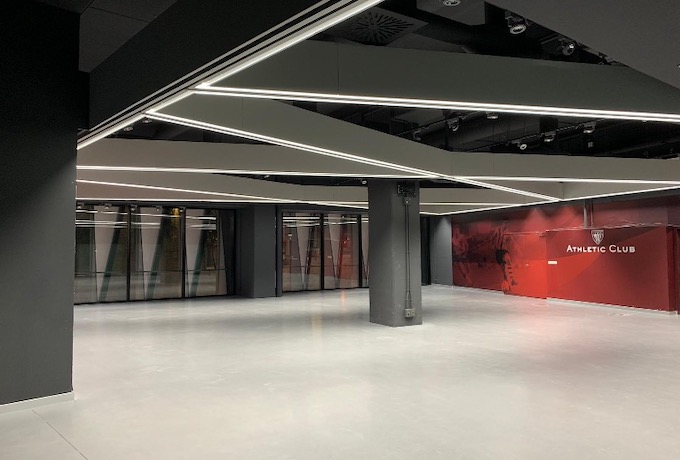 The performance appeals to the feelings and memories of visitors through reference to the famous arch of the old San Mamés. It is not a simple formal exercise, but rather the solution structures and articulates the room through mobile panels, supported by an illuminated metal structure simulating the arch of the old stadium, achieving variable layouts based on the specific needs of the club.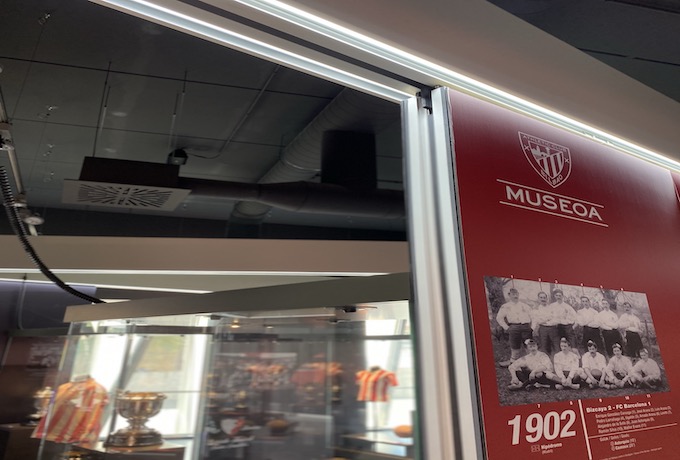 The lighting accentuates the aesthetics of the project and deepens the integration of the action with the existing building.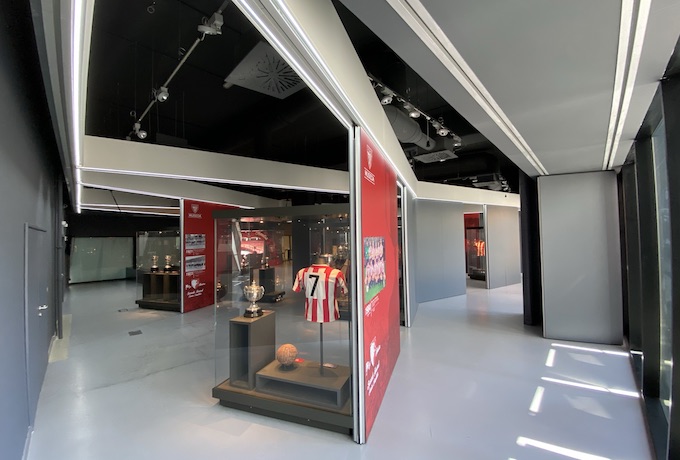 It is a project that, thanks to the trust placed by the client, ends up becoming a turnkey project with a satisfactory result for both, in which, in addition to the usual works of construction management, an exhaustive control of the deadlines was carried out. so as not to interfere with the schedule for opening the stadium to the public.