Design, drafting of the Execution Project, license management and Construction Management in Barcelona for the construction of the metal structure walkway that connects the production plant with the office building at 8m.
San Esteve Sesrovires. Barcelona
As a result of the trust placed by Gestamp, the catwalk project was born to integrate a representative route that connects the offices with the production plant and shows the magnitude of the facilities to the company's clients and investors at its headquarters in Barcelona.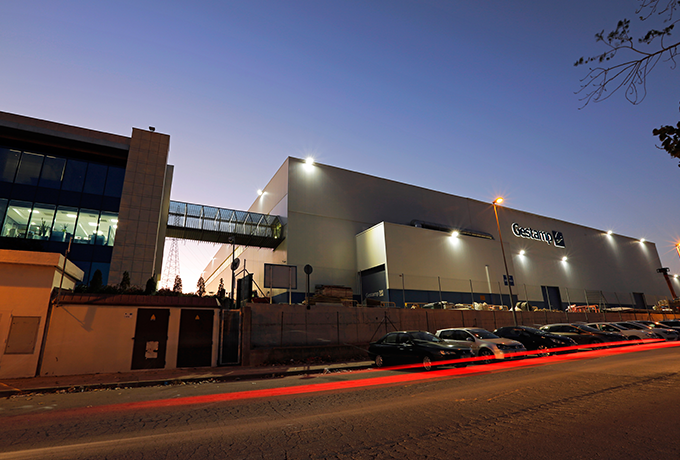 The structure, based on the repetition of metal profiles that reflect the components manufactured in the plant itself, gives structure and character to the walkway, emphasizing the technological and productive character of the company thanks to the sensation of lightness and spectacularity of its large surfaces of glass.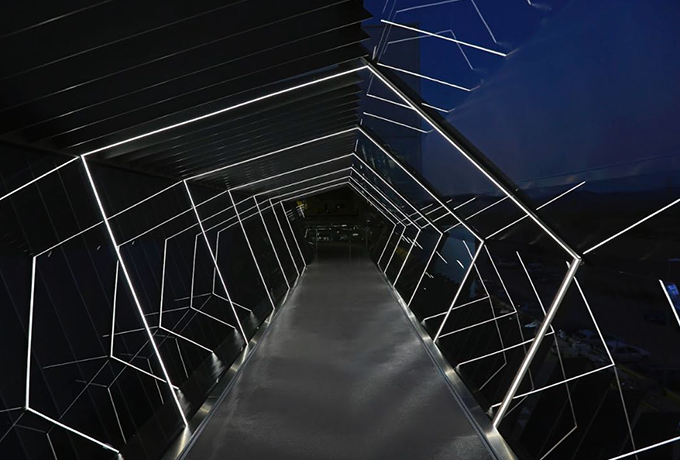 The work plan manages to minimize the impact on production through the complete assembly of the gangway in the workshop for its subsequent installation, which represents a great logistical and technical challenge, requiring a detailed control of the technical means available.